Student wellbeing programs at NPELS
Noble Park English Language School works to ensure the safety and wellbeing of all our students. We provide a variety of programs delivered by teachers and various presenters and agencies, to build resilience and connectedness to school, the local community and to Australian society.
Students are expected to follow a Code of Behaviour.
Breakfast Club (Main Campus and Casey Campus Only)
Breakfast Club is a NPELS program run in conjunction with the Red Cross Goodstart breakfast program. It operates from 8.00am to 8.30am from Monday to Friday in Room 17. The Breakfast Club is staffed by teachers who are assisted by Red Cross volunteers. Students at school at this time can have breakfast with classmates in this supervised area. Breakfast Club is FREE.
Parent Group
Parent Group is an information session for parents, family members, guardians and carers. It aims to familiarise them with the school, local community agencies and service providers. A variety of sessions are organised at each campus according to needs and requests.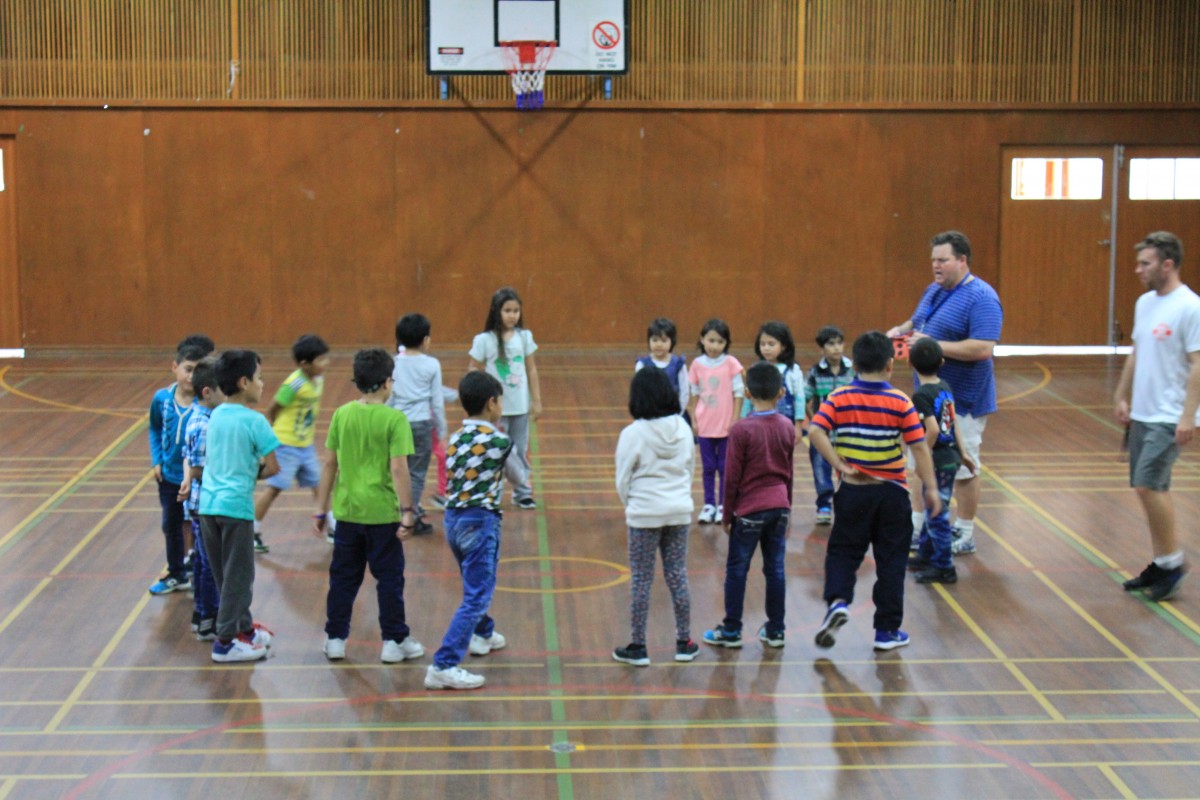 Active After Schools Communities Program
This program is provided by the Australian Sports Commission and runs on Wednesdays and Thursdays in the NPELS school hall from 3.30 to 4.30pm. Students must have signed permissions from parent/carers to attend. Students are supervised as they are coached in the skills of the sports chosen.
School Nurse
The School Nurse visits the school each term. She tests new students for sight and hearing problems and you will receive a letter if further investigation is required. You will be asked to sign a permission form for this service on enrolment. This service is free.
Families should make their own appointments for further sight or hearing tests. The school can assist you to make these appointments. There will be some costs involved in sight and hearing tests.
Springvale Rise Community Hub
The Community Hub is operated by Springvale Rise Primary School. It runs a range of free programs which are available for families at the Springvale Campus of the Language School.  Programs include-
•    Free English language classes for adults
•    Play Group (for children aged 0-4)
•    Women's Group
New programs commence each term and all families are encouraged to join in.  Events are advertised in the Campus Noticeboard.
Respectful Relationships
Noble Park English Language School Statement of Commitment to Respectful Relationships
The Respectful Relationships program supports schools and early childhood settings to promote and model respect, positive attitudes and behaviours. It teaches our children how to build healthy relationships, resilience and confidence. Please read Noble Park English Language Schools commitment to Respectful Relationship below.
Respectful Relationships Parent Information
Please click the link below in your first language to learn more about the Respectful Relationships program your child/ren are undertaking at Noble Park English Language School.